Nitrogen Gas Generators /

Oxygen Gas Generators
Welcome to Gas Generation Solutions. We have been supplying Nitrogen Gas Generators to some of the largest corporations for over 20 years. Our company prides itself on the quality and reliability of our systems. We offer both PSA and Membrane systems depending on the application. Not sure what you need? We can help.
Our company has detailed experience supplying nitrogen generators to the following industries. Electronics Manufacturing, Food Packaging, Coffee Packaging, Wine Bottling, Laser Cutting, Heat Treating, and more.
For more information on a specific nitrogen generator application please click one of the links below. If you need immediate assistance, please call or email us at any time. You can also fill out our contact page and we will call you back within 24 hours of receiving your request. 
Interested in Gas Generation Solutions Nitrogen Generators and want to know if we've got you covered? Here are just a few of the ways we can help you and your venture: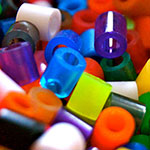 Regardless of what your gas generation needs may be, or what the applications are, Gas Generation Solutions will meet and exceed all of your Nitrogen Gas Generator needs and more.
Click here to contact our company by email: Contact Us
If you already know what your current demand is you can click here to fill out our quotation request form. We will have a proposal emailed back to you within 24 hours. Request Quotation